EVERGREEN TELECOM SERVICES
Always-on
Telecom Services
Giving You the Competitive Edge
SUPPORT FOR AGENTS
Evergreen Telecom Services is the gateway for telecom agents to build their business—with a high level of support—for AT&T sales. As a dedicated AT&T Master Agency and general telecom consultants, we are industry veterans who can help you perform more efficiently and enhance your cash flow. Our direct access provides vital support for back-office processes that ensure your orders install and bill correctly.
DATA, VOICE, VIDEO SOLUTIONS FOR BUSINESS
Evergreen Telecom Services is an AT&T Champion Solution Provider, offering a full range of AT&T solutions to businesses of all sizes nationwide.
THE BEST SOLUTIONS FOR YOUR SPECIFIC NEEDS
With full premium access to 40+ other carriers and their products and services, Evergreen Telecom Services will ensure that our agents and our corporate clients always have the best telecommunications options for their particular needs, now and in the future.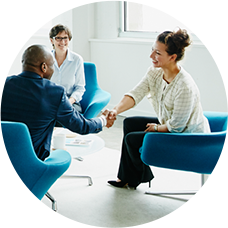 AT&T Business Solutions
Wireline and wireless solutions for data, voice, video for SMBs and enterprises.
Telecom Consulting Services
Our industry experts will help you maximize your telecom ROI and drive operational efficiencies.
Evergreen's outstanding team is one of the most proficient and knowledgeable in the industry. Our AT&T sales would not be nearly as effective without their team's involvement. AT&T has some of the best products in the market right now and Evergreen is fantastic at getting them delivered.
SCOTT LANGDON | OWNER, VICE PRESIDENT OF SALES AND MARKET | CONNECTIVITY SOURCE
Affinity Benefits Network has been an Evergreen agent for over 10 years. Their great back office and knowledgeable, helpful staff allow us to focus on what we do best, telecom sales. We can easily say that Evergreen is the main key to our success.
MICHAEL JAMES | VP OF SALES | AFFINITY BENEFITS NETWORK
CONNECT WITH EVERGREEN TELECOM SERVICES FOR MORE INFORMATION